« There are not two similar Vanillas. Like cocoa or coffee, the terroir and transformation process define the flavours and quality »
picked at optimum ripeness​
Organic Vanille from São Tomé
Discover the vanilla from the islands of the middle of the world, with intense aromas of cocoa.
Our Laboratory of Vanilla
Wishing to discover the secret of the vanilla of these islands, We have created this work and observation space, "Vanilha Factory" located in Pema-Pema, São Tomé.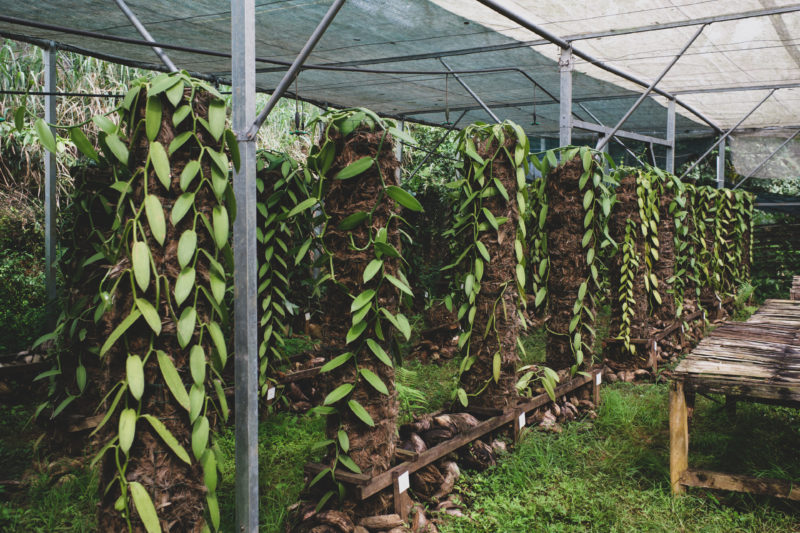 An urban plantation on a human scale where we observe the evolution of plants: leaves, roots, growth, water needs, adaptability, production and more.
In order to highlight these incredible chocolate aromas, it took us several years of tests and analyzes carried out in this space set up for processing.
Vanilha products are made from our production of organic vanilla, from São Tomé and Principe.
Available at the Vanilha Factory, São Tomé and other shops in the city center.